Overview
Our client is known & popular seller of authentic batteries / Chargers, Quality LED Flashlights across US and globe. Their previous ecommerce site has limited features and outdated design and they approached KTree to have brand new UI and more features in their ecommerce store.
Requirements
Idea of the UI design was to keep it simple and let user don't get distracted with more elements. With feedback from the client KTree UI team designed initial wireframes and went through few revisions to achieve the design.
Other requirements includes payment integration with multiple gateways, Paypal integration, Ajax Add to Cart etc
Their customer service department weren't able to do track returns in organized way and their loyal customers were unhappy about it and we came with Return merchandise authorization (RMA) system for their online store.
System should enable customer to manage product lists and order on third party marketplaces including eBay, Amazon etc
Our client was not happy with the way how search was working in the Magento and also the time taken for it. KTree suggested Elasticsearch and integrated Magento with it for the following
They needed a multi-channel shipping solution linked with their Magento store to make their order management and shipping process easier.
Interface with features like Site Management, Site Optimization, Catalog Management, Product Browsing, Checkout, Payment and Shipping, Order Management etc has allowed our customer to have a complete control over the Magento Store.
Admin Dashboard with an overview on the stores activities like Sales report, Tax report, Low stock report, Purchased Report, Total sale invoiced, Coupon usage etc need to be build.
Integration with Amazon marketplaces so that they can also sell the same products on their marketplace without recreating them again.
They have requirement of different pricing based on the customer and Magento Customer pricing based on the customer group met their requirement.
Features
Magento Catalog Listing pages to be retrieved from Elasticsearch
Magento Global Search page which shows Search Terms, Products etc from Elasticsearch.
New Magento Indexers in Index Management for Data Push to ES for the Following
Catalog data Attributes, Products, Categories from Magento Flat tables
Product Inventory and Price
Search terms, Sales Information for Sort by sales, Most Viewed etc.
These indexers were created in such way that they can be used for full data push or Incremental Push.
Challenges
Customer support, using a combination of the Zendesk API was built, for solving the customer concerns or queries on product. The application have a common user interface which has all customer information in one place so that everything is in a single location
M2E Pro extension allowed customer to fully integrate the system on third party marketplaces including eBay, Amazon etc
Product Zoom, is an extremely powerful and flexible Magento extension, providing the ability to interactively view high resolution images with responsive, crystal clear and retina ready layout.
ShipStation, a multi-channel shipping solution was designed with rich and robust features to facilitate the order management process for the store.
Magento Full Page Cache Extension has enabled to reduce the load on server for duplicate request and to clear only one page cache.
Fulfillment by Amazon Plugin does the automation of such an order passing process, synchronize the inventory/ availability of the products in Magento store with the data taken from Amazon and enables to manage fulfillment order data, shipments with tracking info.
Facility to Import the product and its attributes from Magento and Export to magento application was built.
Magento 2 RMA extension has enabled our customer to manage the requests related to return, replace or exchange of the goods and server their customer better.
With PayPal integration, it enabled users to make a secure payment from the site with all major debit and credit cards options, and PayPal account holders.
Integrations to synchronize orders and product listings with ebay marketplace.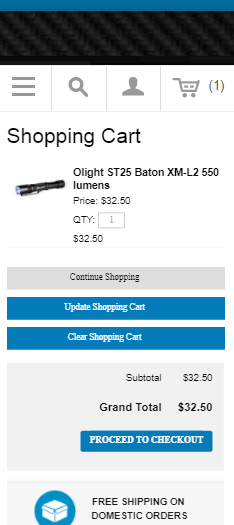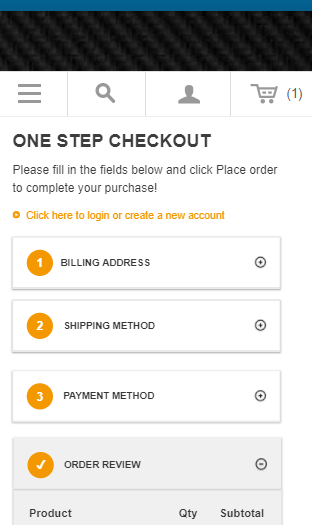 Solution
Elasticsearch helped the customers to find or filter the products they were looking for quickly which also helped the store conversion rates go higher.

Advanced Search had enabled the user to search products faster based on SKU, Name, Description etc which has a significantly impact on sale.

Interface with features like Site Management, Catalog Management, Product Browsing, Checkout, Payment and Shipping, Order Management etc has allowed our customer to have a complete control over the Magento Store.

Magento Performance Optimization

Using the ticketing system, tracking, prioritizing, and solving customer queries about products or service was made much easier than before.

Magento store performance and speed was improved more than 300% using Magento FPC and Redis and also this enabled the store to attract more traffic.

Admin Dashboard with an overview on the stores activities like Sales report, Tax report, Low stock report, Purchased Report, Total sale invoiced, Coupon usage etc has helped them to make better decisions.

Secure and easy checkout process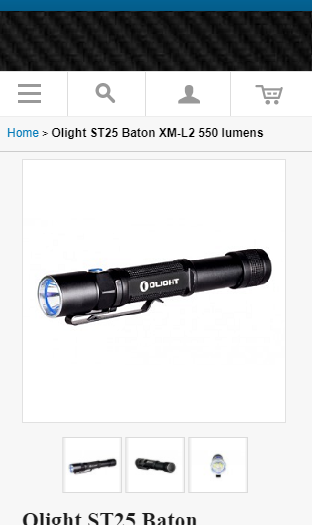 Read more about KTree
KTree, a Global IT Company
What and how the processes are structured in KTree?
KTree's processes follow CMMi to ensure consistent, high-quality outcomes. With a focus on quality coding , code reviewing, and performance and load testing in our QA processes, we deliver reliable, scalable, and high-performing applications to meet our clients' needs.
Where is KTree's Web and Mobile application Development done?
KTree's web and mobile application development primarily takes place at our Hyderabad development center. Hyderabad is not only abundant in IT talent but is also known for its rich heritage and exotic food.
How KTree makes outsourcing project a positive experience?
KTree delivers high-quality applications that meet our clients' needs, by prioritizing collaboration, communication, visibility, traceability, and requirements engineering. While we charge a little premium for our services, we believe that it is important to provide the necessary resources and expertise to ensure project success.
What is Success mantra of KTree, as one of the respected web development company?
The success mantra of KTree as a respected web development company is combining Agile methodology with strong documentation, powerful web and mobile frameworks, and a solid KTree team to deliver great web and mobile applications within a specified timeframe.
Any other Differentiation which KTree has, which it can offer?
KTree's tremendous knowledge and expertise, gained from working on hundreds of web and mobile application projects, gives us a significant advantage that allows us to provide a head-start on projects, saving our clients many man-months.
What Development methodology KTree follows and why?
KTree's development team follows the Scrum framework of the Agile methodology, which improves Agility through its simplicity and flexibility. This allows us to adapt to changing project requirements and deliver high-quality products within the specified timeframe.
Leverage the expertise of a Top Application development company for your enterprise web and mobile application needs.
Contact our solid KTree team to get started.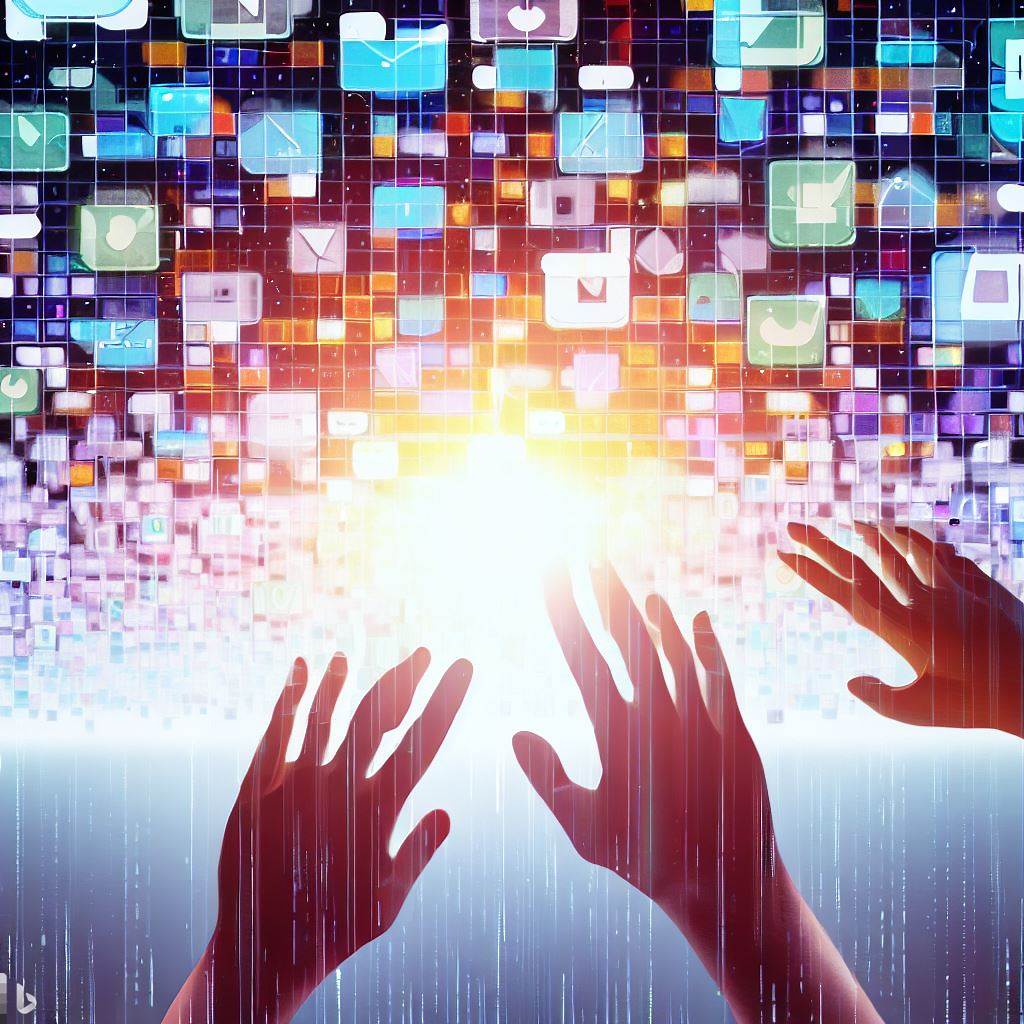 Owner & Founder
We are very satisfied with the Web Application & iOS app developed and launched by KTree. We have received only praise and positivism feedback for their iOS app from end-users. KTree has brought exceptional flexibility and project management skills to the table. KTree stick to their promises.
BEMI, Finland
Ecommerce Manager
We have received overwhelmingly positive feedback from external end-users and internal stakeholders regarding the improved functionality and usability of the new eCommerce site. KTree focus primarily on web & open source technologies, which was exactly what we needed. They made some extremely valuable recommendations, We recommend them highly.
ZEB​ (Fashion Retailer), Belgium
Director
KTree really adds lot of value and they will give your more for your $. Our Project was complicated from day one as it involves integrating to our SAP ERP with work operations to create a production orders. It had number of rules & validations which KTree Successfully recreated in the web application. They really take challenges in their stride.
Printing Giant from Hyderabad India
Director
KTree is the company to look for education solutions. True partner wherein they have understood our requirements from day one and the project was completed well below the deadline. We recommend them for any Web Application Projects. We are using them for our other projects as well.
Information & TechnologyInternational School, Hyderabad.