Overview
Client is a Verizon authorized retailer with presence of stores around the globe that provide excellence in cell phones, wireless plans, equipment & more. Client has partnered with tech associates to promote the wireless program and sell mobile broadband devices.

Feasibility
Feasibility in the application is important to perform the activities like viewing the retailer's details on the map, call retailer directly from the application and send emails.

Google Map Integration
Integrated the Google maps store locator by extending a customized functionality on top of it to achieve the zip code search and sort.

Design Mobile App
Designed a tech savvy mobile application which has a collection of hybrid mobile components to make the end users to connect to the retailers easily.
Requirements
Client is looking for a technology partner who can design and develop a responsive hybrid mobile application which serve their end users to invoke all the services like Finding Locations, Sending Emails, Call retailers etc.
Robust Platform
Client needed a vigorous platform which handles huge amount of location information.
Time Consuming Process
Managing the site, adding posts, pages, blogs etc. is a time-consuming process and often required outside resources. Need to process all these features by minimizing the blogging time.
Bi-directional Interface
Enabled a bi-directional interface between the portal and the mobile application to serve the needs of the client's end user with greater speed, efficiency and accuracy.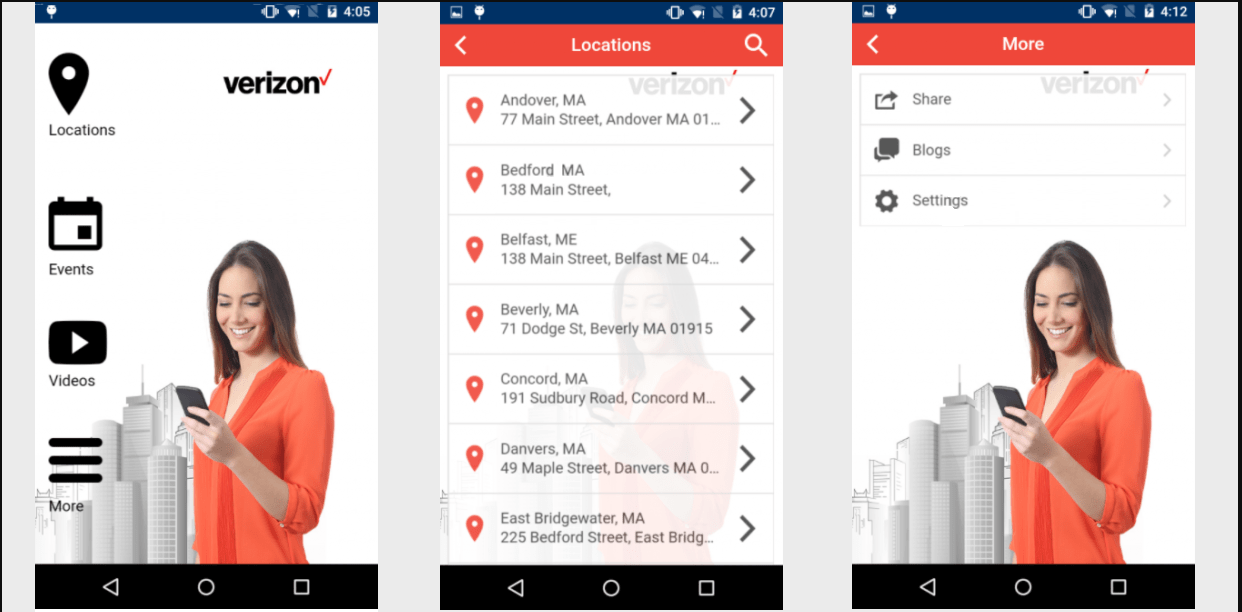 Results
Results by using Hybrid Mobile APP & KTree Portal
Using Hybrid Mobile APP & KTree Portal
End to End Solution: End-to-end hybrid mobile application helped the customer to make their business more sociable and responsive.
Browse by Location: Customers can easily find a store and get the directions. Through filters, the content can be filtered based on location name, dddress and phone number options.
Site Performance: Through cache memory script execution for every 30 minutes, the static pages in the application can be loaded fastly
Easy social sharing: By one tap, we can send an email from the mobile application to share the content / links, etc. on social networking sites like Facebook, Twitter, Google+, Instagram made easier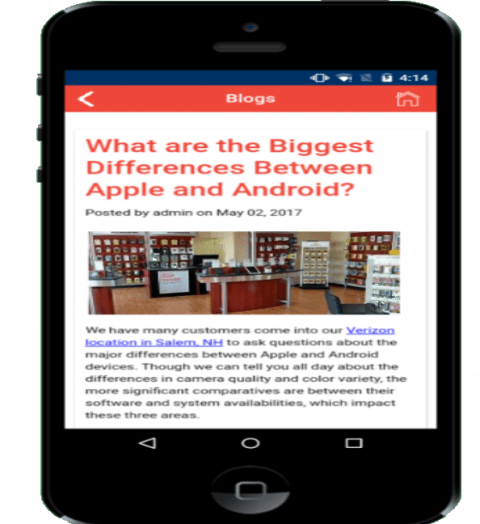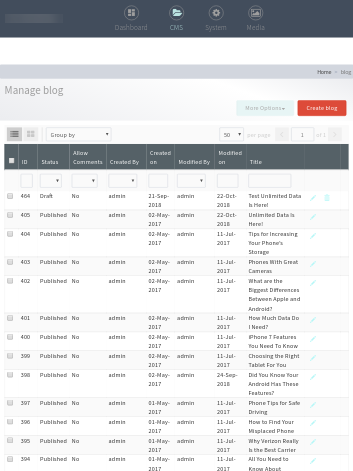 Customize the Content and Navigation Order
The developed application made the things easier to create and manage content in multiple languages, blog posts, categories, tags and comments for their sites.
The system allows the team to easily rearrange the navigation on the left or right side of the blog posts and to add features to any specified order/position.
Hybrid Mobile APP -KTree
Mobile application has enabled a way to streamline the location details from the site and it also facilitates the users to call the retailers directly through JSON web services.
This hybrid mobile application was built with a combination of technologies like Ionic framework on top of Angular JS and Apache Cordova.
Developed a flexible and robust platform with wide range of options to send an email to retailer, to call retailer and view all the locations on Google Map, etc.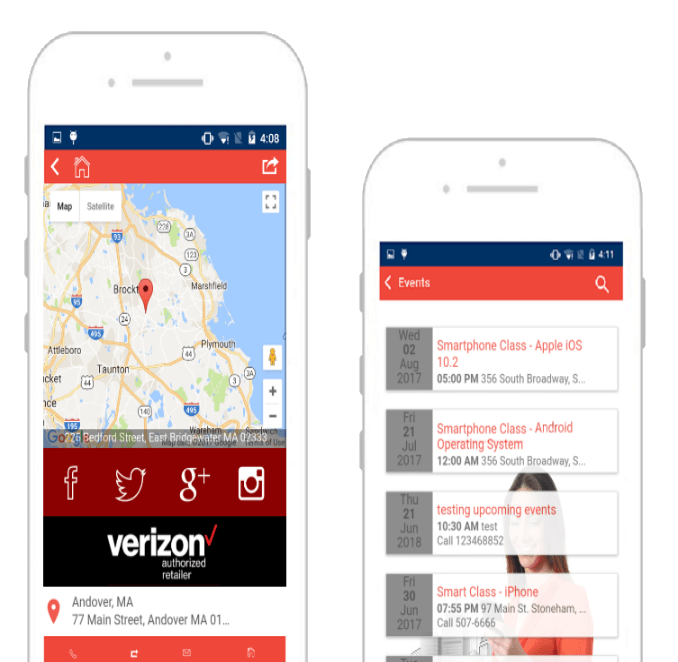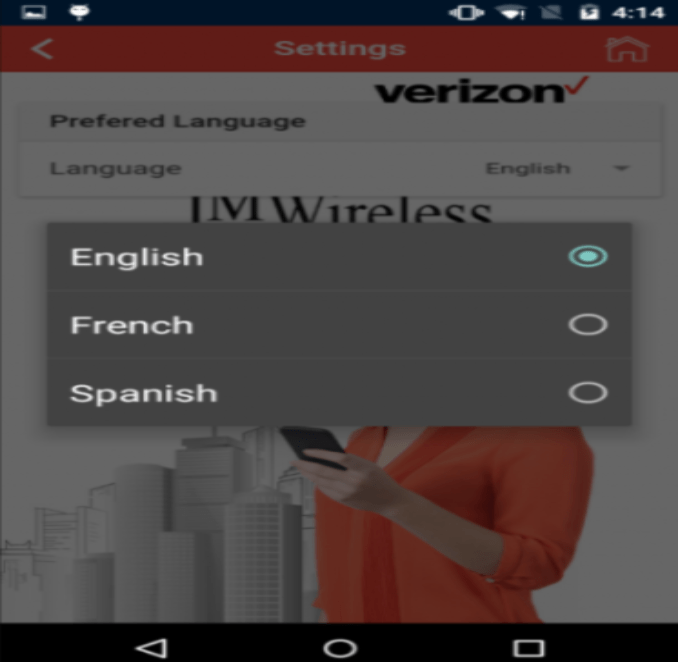 Browse by Location & Multi-Language Mobile App Interface
Customers can easily locate a store and obtain directions. Through filters, the content can be filtered based on location name, address and phone number options.
The developed responsive mobile application is a multi-lingual (English, French and Spanish) application.
Portal Implementation
The users have a good accessibility for text formatting (e.g. bold, link, italics). This has been implemented by using HTML tags as well as code syntax highlighting.
All users, including retailers, customers (end-users) will be able to access this platform on all devices like phones, tablets, desktops as the application is responsive in nature
Optimized web server and application to achieve best performance, cache implementation to load the web site blog faster
Portal with feature like media management allowed the user to upload the images easily with additional editing options.
Videos like YouTube, Vimeo and any HTML5 widget or player can be embedded into posts using the interface that creates and places the video into the post/page content.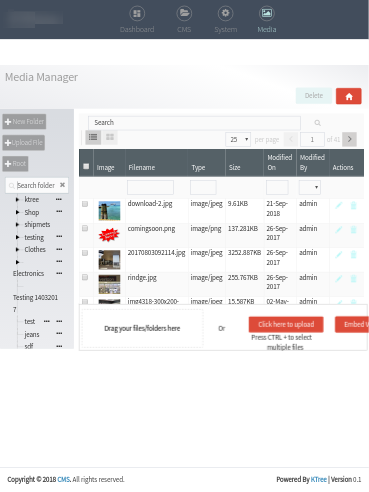 Read more about KTree
KTree, a Global IT Company
What and how the processes are structured in KTree?
KTree's processes follow CMMi to ensure consistent, high-quality outcomes. With a focus on quality coding , code reviewing, and performance and load testing in our QA processes, we deliver reliable, scalable, and high-performing applications to meet our clients' needs.
Where is KTree's Web and Mobile application Development done?
KTree's web and mobile application development primarily takes place at our Hyderabad development center. Hyderabad is not only abundant in IT talent but is also known for its rich heritage and exotic food.
How KTree makes outsourcing project a positive experience?
KTree delivers high-quality applications that meet our clients' needs, by prioritizing collaboration, communication, visibility, traceability, and requirements engineering. While we charge a little premium for our services, we believe that it is important to provide the necessary resources and expertise to ensure project success.
What is Success mantra of KTree, as one of the respected web development company?
The success mantra of KTree as a respected web development company is combining Agile methodology with strong documentation, powerful web and mobile frameworks, and a solid KTree team to deliver great web and mobile applications within a specified timeframe.
Any other Differentiation which KTree has, which it can offer?
KTree's tremendous knowledge and expertise, gained from working on hundreds of web and mobile application projects, gives us a significant advantage that allows us to provide a head-start on projects, saving our clients many man-months.
What Development methodology KTree follows and why?
KTree's development team follows the Scrum framework of the Agile methodology, which improves Agility through its simplicity and flexibility. This allows us to adapt to changing project requirements and deliver high-quality products within the specified timeframe.
Leverage the expertise of a Top Application development company for your enterprise web and mobile application needs.
Contact our solid KTree team to get started.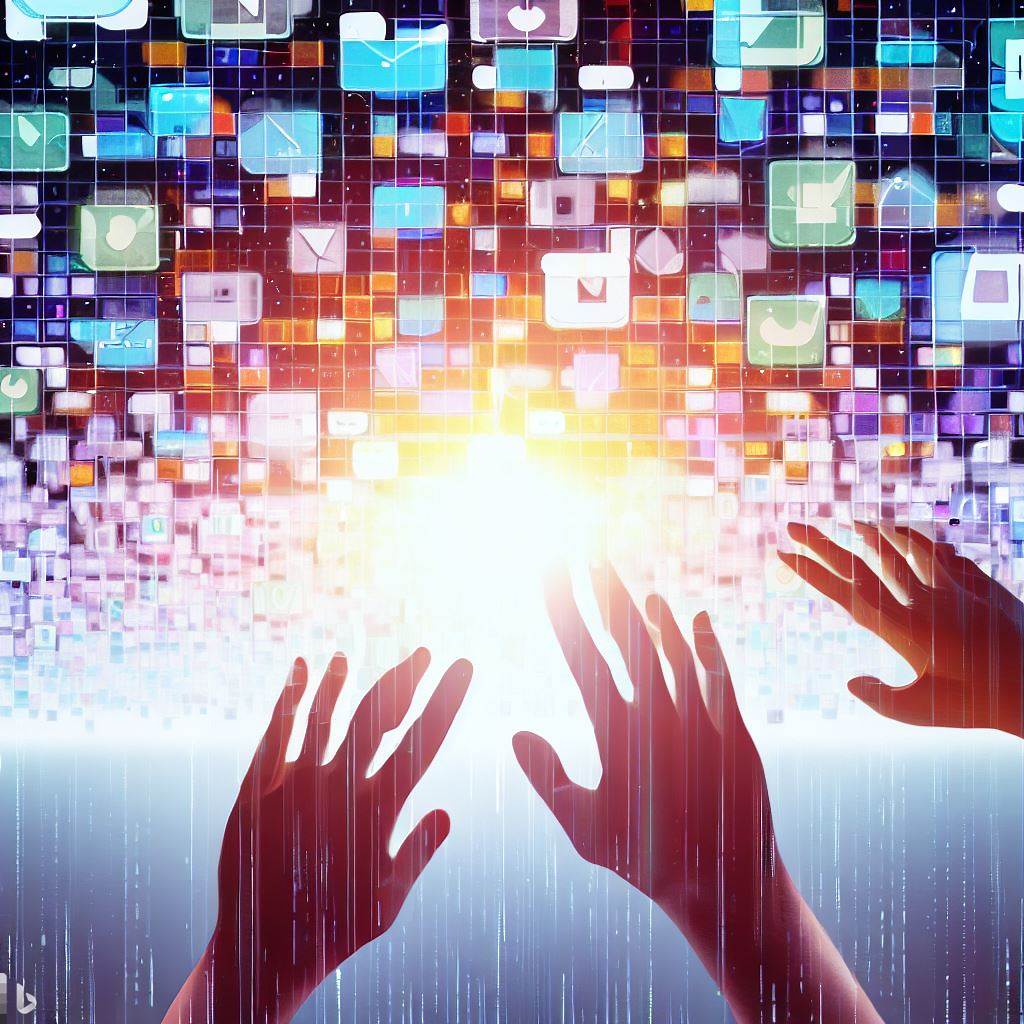 Owner & Founder
We are very satisfied with the Web Application & iOS app developed and launched by KTree. We have received only praise and positivism feedback for their iOS app from end-users. KTree has brought exceptional flexibility and project management skills to the table. KTree stick to their promises.
BEMI, Finland
Ecommerce Manager
We have received overwhelmingly positive feedback from external end-users and internal stakeholders regarding the improved functionality and usability of the new eCommerce site. KTree focus primarily on web & open source technologies, which was exactly what we needed. They made some extremely valuable recommendations, We recommend them highly.
ZEB​ (Fashion Retailer), Belgium
Director
KTree really adds lot of value and they will give your more for your $. Our Project was complicated from day one as it involves integrating to our SAP ERP with work operations to create a production orders. It had number of rules & validations which KTree Successfully recreated in the web application. They really take challenges in their stride.
Printing Giant from Hyderabad India
Director
KTree is the company to look for education solutions. True partner wherein they have understood our requirements from day one and the project was completed well below the deadline. We recommend them for any Web Application Projects. We are using them for our other projects as well.
Information & TechnologyInternational School, Hyderabad.