Overview
Client is a leading distributor of Health Care solutions provider, is looking for a vendor who can develop an end to end solution of their business need which reduces cost and improves the quality of., KTree has developed an end-to-end solution which is rich in design, simple to use and highly cost effective.

Product Development
Developed a fully accessible android based mobile application with the key features available on web application for Sponsor interaction with recipient.

Storage
Captured the images stored in the mobile device gallery to send the MMS messages over the mobile application.

Messaging
Through the customized 'compose message screen', in the mobile application, it allows to send simple messages to the care recipients.
Requirements
Multimedia
The developed application must be able to record videos, preview and rerecord the videos, and send to the care recipients. Also, it must display the appropriate error messages, alerts on the invalid actions.
Graphs
Application must have a screen to accommodate graphs pertaining to recipient response messages with top message types & list of unread messages.
Slides
A user guide with self-explanatory slides should be created in the application to help the care taker understand how to use the mobile application. The user profile must have the basic details like email, full name and the profile pic.
Validations
Sponsors should have an option to analyze messages which are sent & responded. Through a secured mechanism, the user login sessions and validations are managed.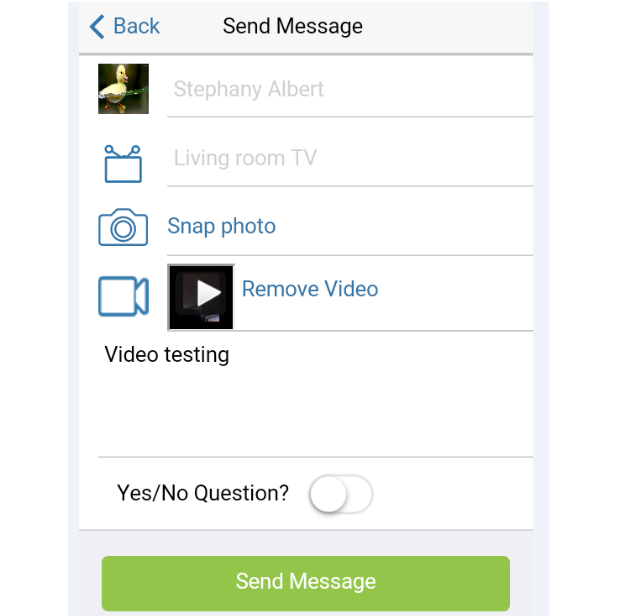 Results
Achieved the clients business need by developing a responsive web application modules on mobile application with minimal operational costs.
Our Expertise
Built an APK which supports all the latest Android, OS versions from 4.1.2 and greater by using the PhoneGap and Angular JS technologies.
A comprehensive and unique user friendly UI is built on the Framework 7, HTML5 which is similar to the other mobile OS applications that are deployed. This application is compatible with the mobile devices as well as the tablet devices which meets the OS requirements.
Options like marking the unread messages as read, previewing the recording video and allowing care takers to re-record the video are also available.
Enhanced the mobile application by providing other features like access to camera for snapping image/record video to send, option to upload existing media files from the mobile.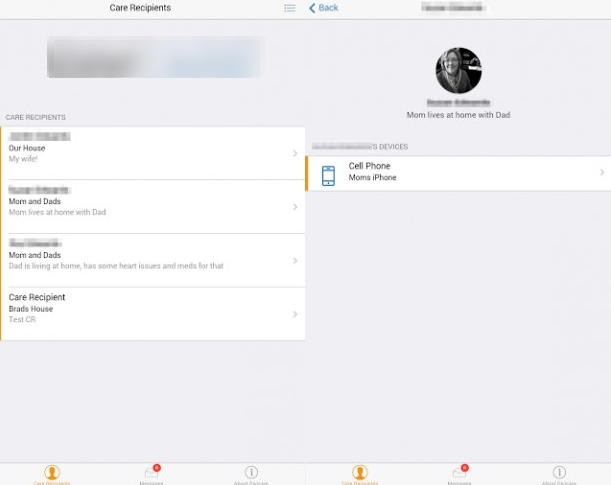 Challenges
Providing individual level access was a redundant and time consuming task. Hence, interpreted the sponsor wise & recipient level graphs to analyze the care taken through the digital messages to and fro on the fly.
Syncing the data between the web application and the multiple mobile devices the care taker is logged on. Retrieving the video over secured requests from AWS (Amazon Web Server).
Validating the care takers login details when logged into multiple mobile devices. Managing the video uploads to external AWS S3 server routing them from the intermediate web server (Open tok).
Serving the numerous REST API requests individually by validating it through a secret access key (tokens). Third-party plug in integration's for video capture are integrated
Must improve the performance & measure the scalability of the application
Mobile App Implementation
KTree has developed a hybrid mobile application that is compatible to run both on both the platforms, iOS & Android.
Achieved the core web application modules functionality without errors on mobile application that is responsive in nature with minimal operational costs. This resulted in increasing the footfall of the users to the application.
The new android application made core functionality to be available on their mobile finger tips for the care taker.
Providing the care taker an option to be in touch with their registered care recipients from work, home and while travelling as well.
Increased the availability of the services to the care takers.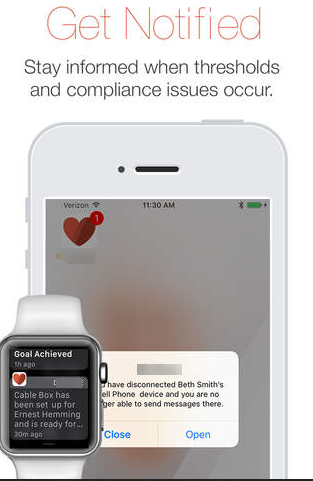 Read more about KTree
KTree, a Global IT Company
What and how the processes are structured in KTree?
KTree's processes follow CMMi to ensure consistent, high-quality outcomes. With a focus on quality coding , code reviewing, and performance and load testing in our QA processes, we deliver reliable, scalable, and high-performing applications to meet our clients' needs.
Where is KTree's Web and Mobile application Development done?
KTree's web and mobile application development primarily takes place at our Hyderabad development center. Hyderabad is not only abundant in IT talent but is also known for its rich heritage and exotic food.
How KTree makes outsourcing project a positive experience?
KTree delivers high-quality applications that meet our clients' needs, by prioritizing collaboration, communication, visibility, traceability, and requirements engineering. While we charge a little premium for our services, we believe that it is important to provide the necessary resources and expertise to ensure project success.
What is Success mantra of KTree, as one of the respected web development company?
The success mantra of KTree as a respected web development company is combining Agile methodology with strong documentation, powerful web and mobile frameworks, and a solid KTree team to deliver great web and mobile applications within a specified timeframe.
Any other Differentiation which KTree has, which it can offer?
KTree's tremendous knowledge and expertise, gained from working on hundreds of web and mobile application projects, gives us a significant advantage that allows us to provide a head-start on projects, saving our clients many man-months.
What Development methodology KTree follows and why?
KTree's development team follows the Scrum framework of the Agile methodology, which improves Agility through its simplicity and flexibility. This allows us to adapt to changing project requirements and deliver high-quality products within the specified timeframe.
Leverage the expertise of a Top Application development company for your enterprise web and mobile application needs.
Contact our solid KTree team to get started.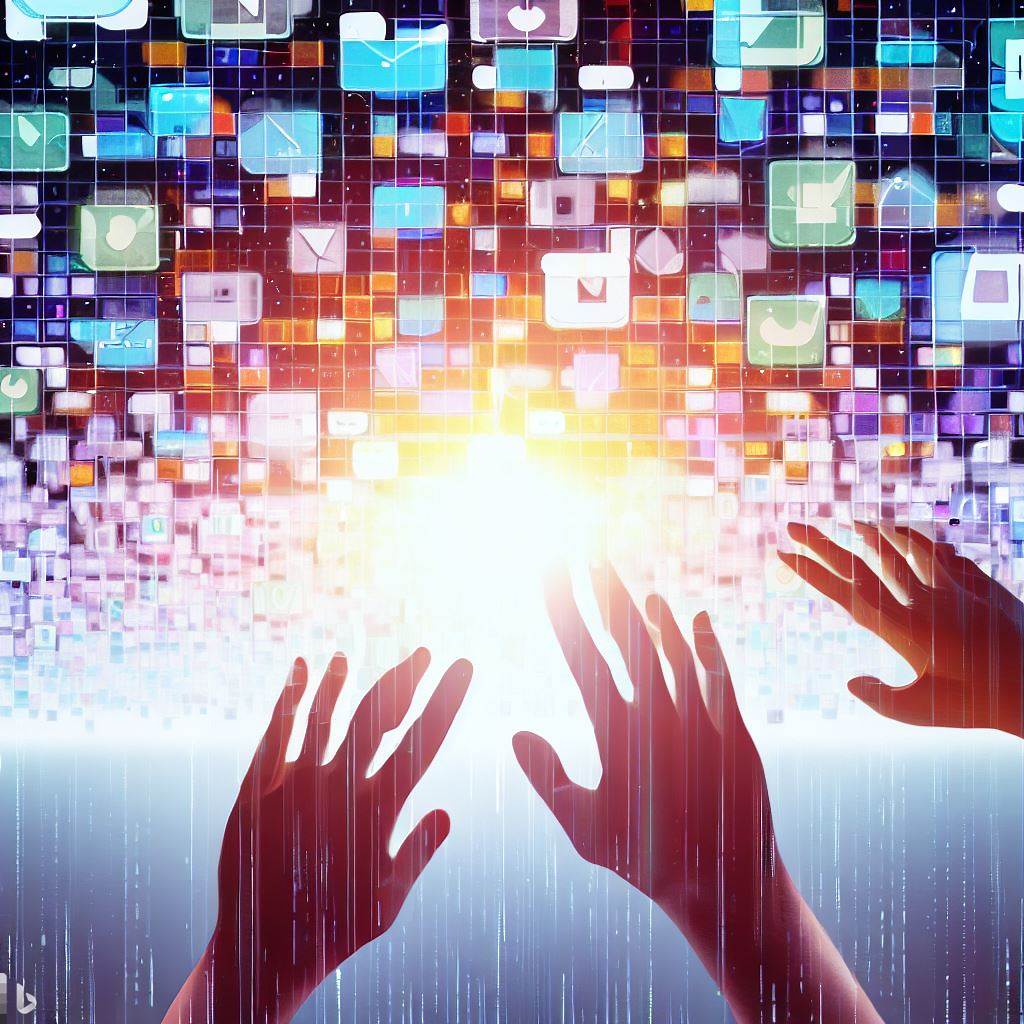 Owner & Founder
We are very satisfied with the Web Application & iOS app developed and launched by KTree. We have received only praise and positivism feedback for their iOS app from end-users. KTree has brought exceptional flexibility and project management skills to the table. KTree stick to their promises.
BEMI, Finland
Ecommerce Manager
We have received overwhelmingly positive feedback from external end-users and internal stakeholders regarding the improved functionality and usability of the new eCommerce site. KTree focus primarily on web & open source technologies, which was exactly what we needed. They made some extremely valuable recommendations, We recommend them highly.
ZEB​ (Fashion Retailer), Belgium
Director
KTree really adds lot of value and they will give your more for your $. Our Project was complicated from day one as it involves integrating to our SAP ERP with work operations to create a production orders. It had number of rules & validations which KTree Successfully recreated in the web application. They really take challenges in their stride.
Printing Giant from Hyderabad India
Director
KTree is the company to look for education solutions. True partner wherein they have understood our requirements from day one and the project was completed well below the deadline. We recommend them for any Web Application Projects. We are using them for our other projects as well.
Information & TechnologyInternational School, Hyderabad.